Exclusive Appearance at
MINI of Allentown
Thurs, Sept 6th 2018, 11 am-2 pm
From Monte Carlo in 1964….to the Glen in '18, MINI knows Victory Lane.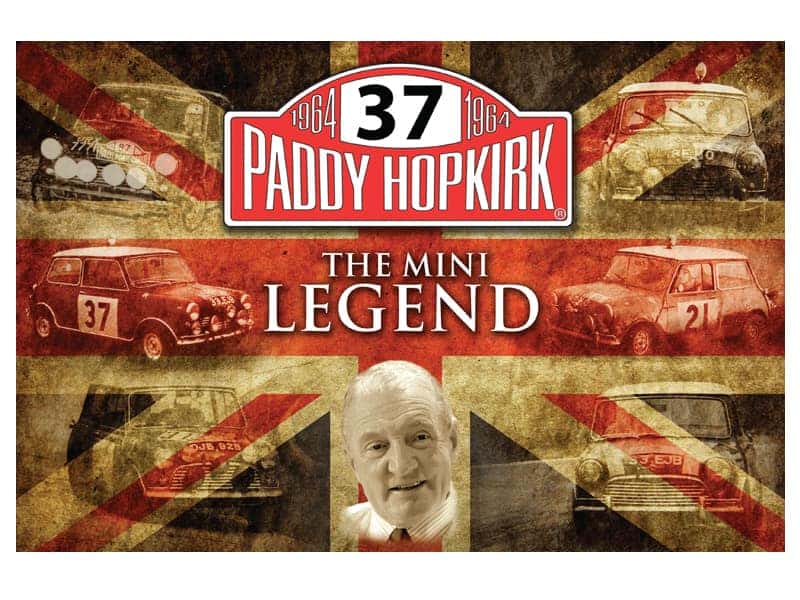 Paddy Hopkirk Exclusive Appearance at MINI of Allentown Thursday, Sept 6th 2018, 11 am-2 pm
"Paddy Hopkirk, winner of the 1964 Monte Carlo Rally, is one of Britain's best-known rally drivers and made the motorsport big time in MINI Coopers.."
     -Excerpt from "The Paddy Hopkirk Story: A Dash of the Irish"
Rally your group to MINI of Allentown for this Exclusive Meet and Greet opportunity with MINI Rally Legend  Paddy Hopkirk, Thursday Sept 6, 2018 from 11 am to 2 pm.
Mini has been designated the official featured Marque of the SVRA Vintage Grand Prix event! Please join us September 7th – 9th 2018, at the historic Watkins Glen circuit in the beautiful Finger Lakes region of New York State for this premier Motorsports event.
The "Mini Legend" Paddy Hopkirk, one of the most successful rally drivers of all time, has been confirmed as Grand Marshal for the Watkins Glen Mini Festival! Paddy began winning rally events in 1955, becoming synonymous with the Mini Cooper after winning the 1964 Monte Carlo Rally with co-driver Henry Liddon in a Mini Cooper S, registered as "33 EJB". That Monte Carlo win was but one event in his illustrious motorsports career, which included fifteen competitive seasons as a Works driver for Standard-Triumph, Rootes, and BMC. Paddy's incredible driving talent resulted in a series of outright victories in major rallies and races around the world. He was inducted into the Rally Hall of Fame in 2010, and continues to be very involved in motorsports today, both as a brand ambassador for MINI and Mini Sport Ltd, as well as promoting his line of specialty automotive products, regalia, and memorabilia.
Check back often for more updates, as we will be adding content and information. Hope to see you! Till then, MOTOR ON!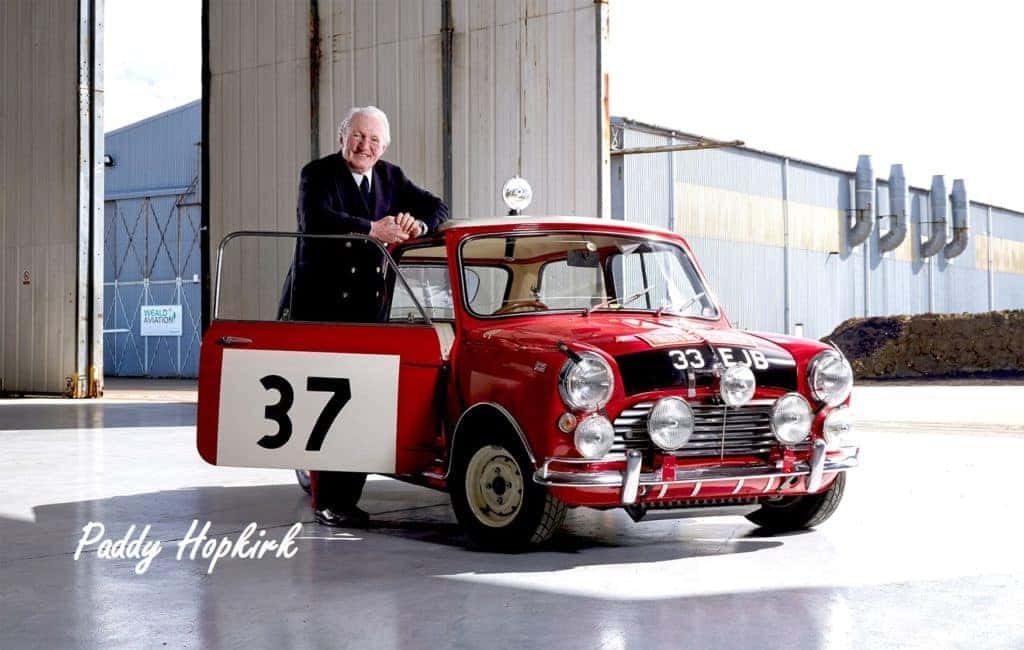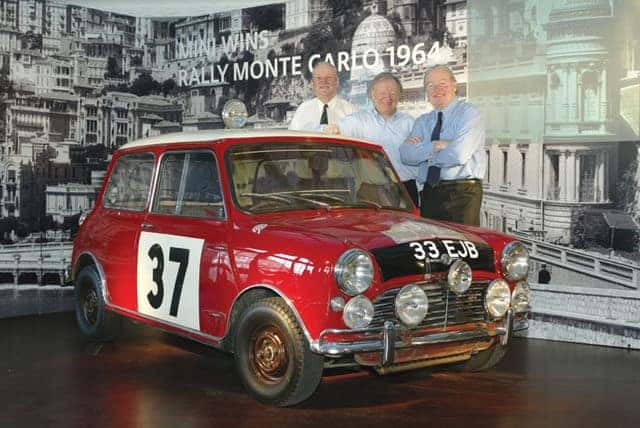 L-R: Timo Makinen, Rauno Aaltonen, Paddy Hopkirk
Previous Heritage Day Events
Heritage Day | June 10, 2017

Join us as we celebrate over 50 years of racing legacy.

 While enjoying our hospitality, take the opportunity to test drive the all new Countryman. The biggest MINI yet. Own a classic Mini? Display it in our "Legends Corner" collection. Refreshments provided and kid friendly as we "Color the Cooper" with Crayola Experience.  Meet our Dinan Performance Reps and enjoy special savings and on the spot installation!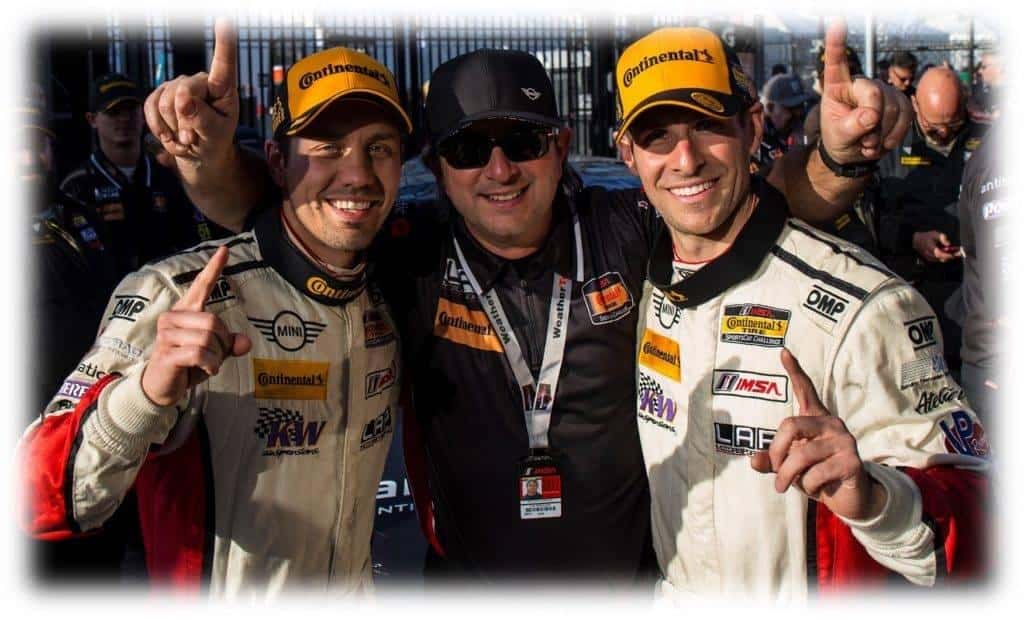 Meet and Greet with MINI JCW Race Team driver Derek Jones.  Derek, along with Mat Pombo (pictured above L, with team owner Luis Perocarpi and Mat Pombo, R) Derek took the checkered flag earlier this year at the infamous Daytona International Speedway, winning  in the Street Tuner class of the Continental Tire SportsCar Challenge series.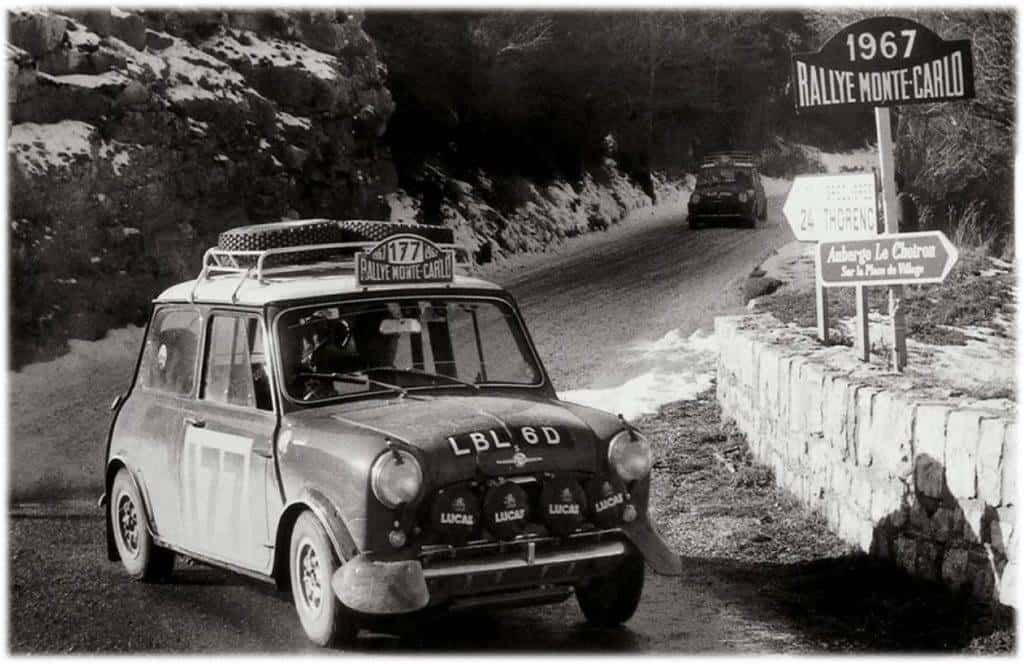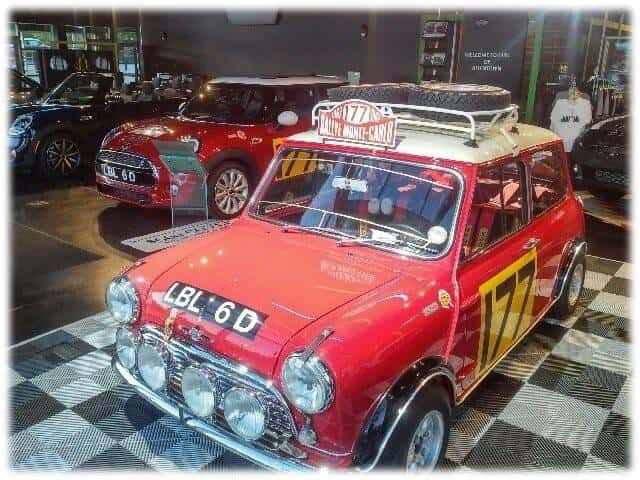 We'll also be displaying a replica of the Mini piloted to victory lane at Monte Carlo.