Covid-19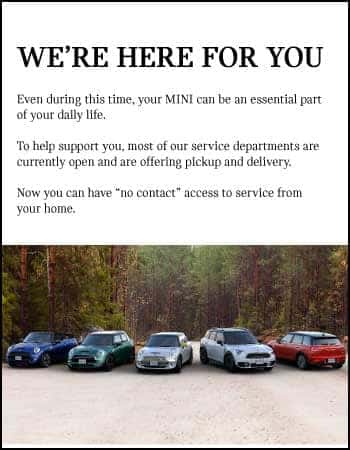 Current Hours of Operation:
Sales:
Convenient online sales processing with showroom hours available by scheduled appointment.
Monday-Saturday: 9am-5pm
Sunday: Closed
Parts & Service:
Monday-Friday: 8am-5pm
Saturday: 8am-3pm
Sunday: Closed
To Our Clients and Employees:
Our clients are at the heart of everything we do. As the Coronavirus (COVID-19) has had an impact on our communities, we want to share some steps we have taken to help keep you, our clients, employees and suppliers, safe and healthy. To date, we are not aware of any known Coronavirus cases among our clients, employees or suppliers.
Our team is closely following guidelines from the Centers for Disease Control and Prevention (CDC), the World Health Organization (WHO) and our state and local health organizations. We continue to receive the most up to the minute information and we have taken the following actions to date:
– Reduction of operating hours (shown above)
– We have asked employees exhibiting flu-like symptoms to stay home and immediately seek medical attention.
– Employees will not be allowed to return to work until they have been cleared by a medical professional.
– We're recommending all employees to take precautionary health measures, including frequent hand washing, social distancing, and staying home when sick.
– We're increasing the frequency of regularly scheduled cleanings and sanitation efforts, especially in highly trafficked areas.
– All vehicles receive a full vehicle wipe down using vehicle friendly disinfectant, seat and floor covers are used, and all personnel wear protective gloves
In these uncertain times, one thing that remains constant is our commitment to you and your loved ones. We encourage you to browse our inventory online and contact us with any interest. We'll make the rest of the process efficient, seamless and as worry free as we can.